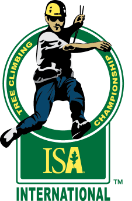 With continual efforts to provide clarity and transparency for our components, climbers, volunteers, and sponsors, ISA has determined that it will not host Regional Tree Climbing Championships (APTCC, ETCC, or NATCC) in 2021.
This decision is made with continued uncertainty in future travel restrictions by organizations and governments, mandates minimizing gatherings, different levels of vaccine rollout amongst nations, continued virus variants, and ISA's commitment to fair and equal opportunities to participate in ISA events all factoring into this decision.
If gatherings and in person events are able to occur later this year on a local level, and conditions allow for ISA components and partners that want and are able to host localized competitions, they can do so without concern of having to plan these events around or prior to any ISA Regional Championship events. ISA is exploring ways to support those events that are able to be hosted in this time, and will announce more information when available.
Lastly, ISA is working to host a one day virtual event for climbing arborists with a focus on education and networking. With an engaging keynote, a panel of past ITCC winners, and subject matter experts in the industry this will be a can't miss opportunity for those eager to participate. This event will be hosted on 13 July, and sessions for the event will be available for registrants for 60 days following. We encourage you to be on the lookout for more details in the coming weeks.
We are eager to meet again face to face, and ISA wants to make sure that when we are able to we can do so successfully. We appreciate the dedication and passion for these events and will be working diligently to return better than ever in 2022.